All of us have had experiences where a friend asks you to be "completely honest" about something, and you're not quite sure how to answer without hurting their feelings; do you lie and tell them what they want to hear? or are you completely honest and lay the truth out for them, possibly hurting their feelings?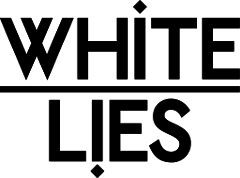 Well, deciding whether or not it is ok to tell a white lie is a question that has been debated for a really long time. It is a completely personal decision that everybody has to make between saving someone's feelings and telling the truth.
Personally, I believe that it depends on the situation. If telling a small lie can save another or multiple people's feelings without having too much backlash or consequence, I think it is worth it, as what good would honesty be if it only inflicts unnecessary pain? On the other hand, it is very important to be honest in a situation where telling a white lie could mislead someone or cause them more pain in the future.
So next time you decide to tell a small lie, think about whether or not you are saving the person you are telling to white lie to: are you sparing their feelings on something so trivial it wouldn't come back to hurt them later? Or are you giving them something to hid from the truth?