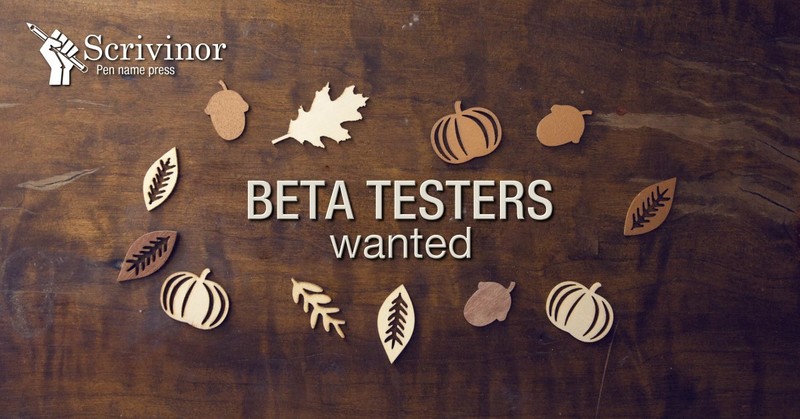 Want to help? We're looking for some good eyes and considered opinions as Scrivinor continues to develop.
We think Scrivinor already stands nicely as complete platform for writers to share their work and engage with readers. But we're just getting started and want to hear what you think.
We're looking for input from writers of all stripes and interests:
bloggers interested in a ready-to-use space to share knowledge, ideas and opinions
dedicated writers looking for a platform to share material that doesn't fit elsewhere
groups, clubs or organizations that want to build community
businesses with expertise to share
magazines that would gain by adding a forum to their business
professional authors interested in monetizing their work online
So, if you have ideas to shape Scrivinor for the way you'd like to use it and can work with us as we roll out new features, join us as a beta tester. It'll be fun.
Send email to support@scrivinor.com to get started.