Going to be honest, I am not a organized person at all when it comes to my physical things; my room is a MESS. But I almost always make sure I have a mental list of what needs to be done, which is kind of staying organized, one way or the other.
Now I know lots of people who spend so much time tidying up their rooms, cleaning out their bags, and just wasting their time when they could be doing some very much more important things (in my opinion). Although it is extremely important and mentally healthy for one to keep track of their things/thoughts.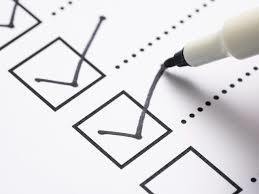 Staying organized is the equivalent to having things together and knowing what they're doing, which makes people feel more relaxed and comfortable. On the other hand, not having things together would result in panic, constant worry, and anxiety that'll blow up once you realize you have no system of keeping track of the things that need to get done.
Being organized is someone people's escape to the daily chaos that they have to go through, as it gives them the feeling of having control over something.
Next time you feel freaked out or overwhelmed with things to do, make a mental (or physical) list of things that need to get done, and you will almost always feel better.