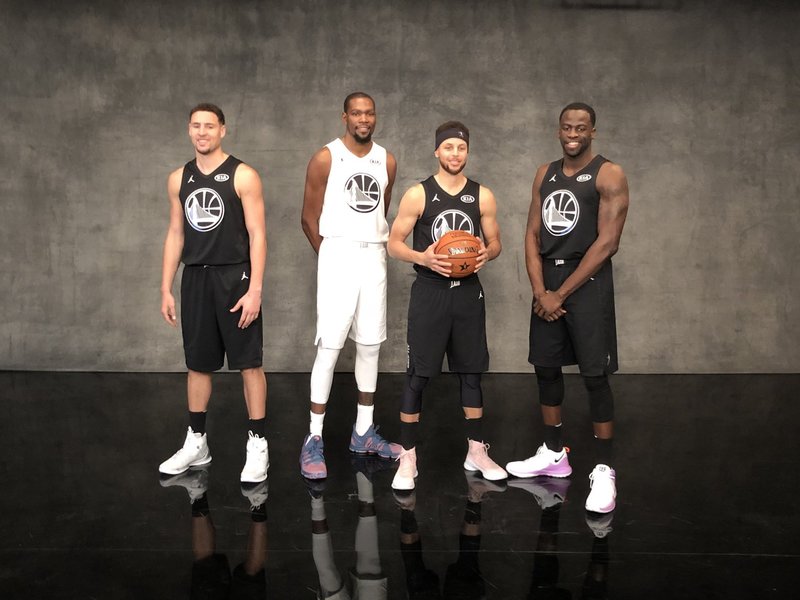 It's All-Star season again so time for some fun at the expense of the Warriors.
Team Steph didn't win. Team KD did. Klay didn't win the 3-point trophy. Draymond made all his points from the line. Did he even take a shot away from the basket?
But like last year, it's the group photo that jumps to the fore. There's Klay, heading in the opposite direction from the other guys, slightly hunched over and hanging his hands like they need to go back in the packaging. You can just see him rolling his shoulders after the shutter snapped.
GQ gives him the full treatment here.
It's a good thing too. Otherwise we'd be talking about Steph's hair.