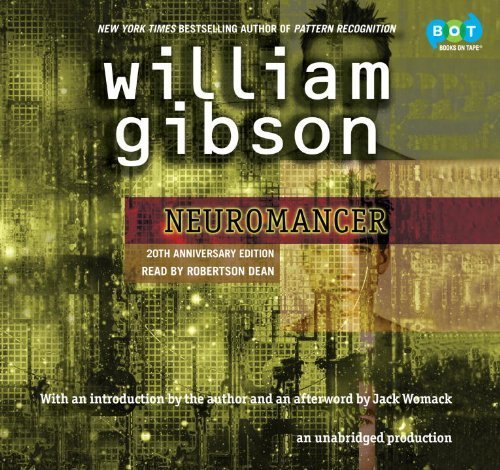 I came to this after reading Richard K. Morgan's Takeshi Kovaks series and finding myself in search of something to follow on.
Somewhere amongst the comments on goodreads, I ran across the recommendation that if one had not yet read Neuromancer, one should run and not walk to get a copy.
I agree.
What I enjoyed most about this book was how spare it is. Stylistically, Gibson treads lightly. I never found the language dense, but the way he deals detail and imagery is so deft and evocative there's tons there. I loved paying attention as I read to get it all.
I also liked how unabashedly hallucinogenic things get.
I kind of played tag team between the audio book and the print version and had an extended listen to a middle section during a walk I took. But I found that I was pulled to go over the same pages the following day to read them off the page. They were a bunch better the second time around when I could connect more directly with the nuance. Maybe it was just the circumstance.
Anyway, here's to finding terrific recommendations. It worked for me.